Packaging – Government Contracts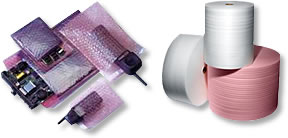 Before you bid on that government contract, give M-Tron Components a call for a quote on packaging! If you've already won the contract, give us a call as well. Using our 29 years of experience in mil-spec packaging we can provide you with a packaging quote that will increase your bottom line profit.
M-Tron will research the packaging specs on the solicitation or contract and provide you a quote for packaging specific to the MIL-STD-2073 requirements. We have handled QAR inspections and are set up to have the inspections at our facility.
We package all Electronic Components as required to your specific soliciation or contract number!
We will research all mil-specs specific to that National Stock Number (NSN) to make sure that your packaging will be accurate.
Included in your quote will be the following...
Cost of packaging including materials.
Cost of labels and tags.
Estimated shipping from our facility to government destination. (or you can provide your own arrangements)
Lead time.
Cost for handling QAR inspection and Wide Area Workflow (WAWF) receiving report documentation. (no additional cost for "Destination" inspections)
Please feel free to contact us for a quote by phone 800-437-7766, fax 631-467-5104 or email mail@mtroncomponents.com
---
M-TRON COMPONENTS, INC.

1891 Lakeland Ave. • Ronkonkoma, NY 11779 USA

Tel 1-800-437-7766

Sales Fax 631-467-5104 • Purch Fax 631-467-5105
---