Kitting
KITTING SERVICES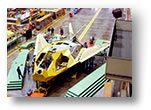 M-TRON Components' Kitting Services allow customers to reduce inventory levels, procurement costs and cycle times. These services are ideal for customers who are satisfied with their current manufacturing solutions but are in need of a materials management system and staff that will deliver production-ready kits, just-in-time, to the requested destination.
The characteristics of our customized kitting solutions are based on volume, complexity, technology mix, schedule, and manufacturing location requirements. Customers who benefit from M-TRON Components' Kitting Services often share the following characteristics:
• Reduce Inventory & Carrying Costs
• Lower Exposure to Excess & Obsolete Inventory
• Relatively Stable Demand Patterns
• Reduce Supplier Management & Procurement Transactions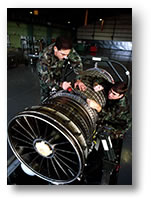 For more information on M-TRON Components' Kitting Services and the potential benefits to your organization, contact your local
M-TRON Components Sales Office at 1-800-437-7766.
---
M-TRON COMPONENTS, INC.

1891 Lakeland Ave. • Ronkonkoma, NY 11779 USA

Tel 1-800-437-7766

Sales Fax 631-467-5104 • Purch Fax 631-467-5105
---