Welcome to M-TRON Components
COUNTERFEIT-FREE ZONE

M-TRON COMPONENTS IS A CERTIFIED NDAA SUPPLIER
VETERAN-OWNED SMALL BUSINESS • CERTIFIED H.R.-1540 SUPPLIER • FRANCHISED DISTRIBUTOR
M-Tron Components, Inc. takes on Current Counterfeit Problem with a Simple Fix
Under H.R.-1540-198 Sec (3) [PDF] The Revised regulations issued pursuant to paragraph (1) Regulation to address the detection and avoidance of Counterfeit Electronic Parts.
The Department and Department Contractors, Subcontractors at all tiers, obtain electronic parts that are in production or currently available from the original manufacturers of the parts or their authorized dealers, or from TRUSTED SUPPLIERS, who obtain such parts exclusively from the original manufacturers or the parts or their authorized dealers, and obtain electronic parts that are not in production or currently available in stock from TRUSTED SUPPLIERS.
M-Tron Components, Inc, est. in 1984, is a Franchised Distributor and Certified Supplier for all their components supplied. All electronic components that are currently in production have full flow down paper documentations per AS9120 and H.R-1540-198 (3).
This alleviates any counterfeit product entering into the production line for our valuable customers. We can now offer the best of both options, being a Franchised Distributor and NDAA Supplier for all your Electronic Component needs.
Trust the Trusted... M-TRON COMPONENTS INC.
---
M-Tron Components is now an AS9120A Certified Distributor, assuring traceable genuine authentic components. M-Tron Components earned AS9120A registration, an Aerospace standard with rigorous requirements. AS9120A is a quality management certification for distributors to aerospace customers; and it addresses chain of custody, traceability, control and availability of records combined with the tightest industry anti-counterfeit controls.
What does this standard bring to the design chain? The assurance to the design engineer that they will be working with genuine authentic components backed up with traceability.
---
We're a new franchised distributor for Keltron Connector Co. Keltron Connectors is one of the leading manufacturers of high-quality commercial connectors. Our range of commercial connectors includes board-to-board connectors, USB Mini USB Connectors, Wire-to-Wire Connectors, and the SMT Connector.
---
| | |
| --- | --- |
| M-Tron Components now offers Mil-spec packaging for electronic components. All government contract items must be packaged according to packaging specs detailed on the solicitation or contract number. We can provide you with a quote for packaging specific to MIL-STD 2073 requirements. See Mil-Spec Packaging for complete information on this new service we provide. | |
---
RoHS COMPLIANCE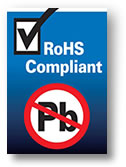 M-TRON Components is committed to RoHS compliance and will make every effort to assist our customers by making available as much information as possible. This information will continue to change as additional data becomes available.
IN-DEPTH PRODUCT SELECTION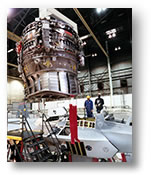 M-TRON Components stocks a complete inventory of state-of-the-art semiconductors, resistors, capacitors, interconnect devices and computer products from the industry's most respected manufacturers. Our exclusive 'Search and Sell Network' provides a source for those obsolete, allocated, or hard-to-find parts that no one seems to stock. We turn your purchase headaches into production assemblies. Contact M-TRON Components today to benefit from the product knowledge and technical support that our customers experience.
MILITARY SPECIFICATIONS
M-TRON Components – a leading supplier of Military components to the U.S. Government and their subcontractors – offers a unique listing of Mil-Spec components. M-TRON Components is a full source supplier for your Military and Commercial applications. Packaging to Mil-Std-2073-1D, Barcode to Mil-Std-129 with RFID tagging is available to all our clients upon request.
---
M-TRON COMPONENTS, INC.

1891 Lakeland Ave • Ronkonkoma, NY 11779 USA

Tel 1-800-437-7766

Sales Fax 631-467-5104 • Purch Fax 631-467-5105
---